We just completed our 21 day challenge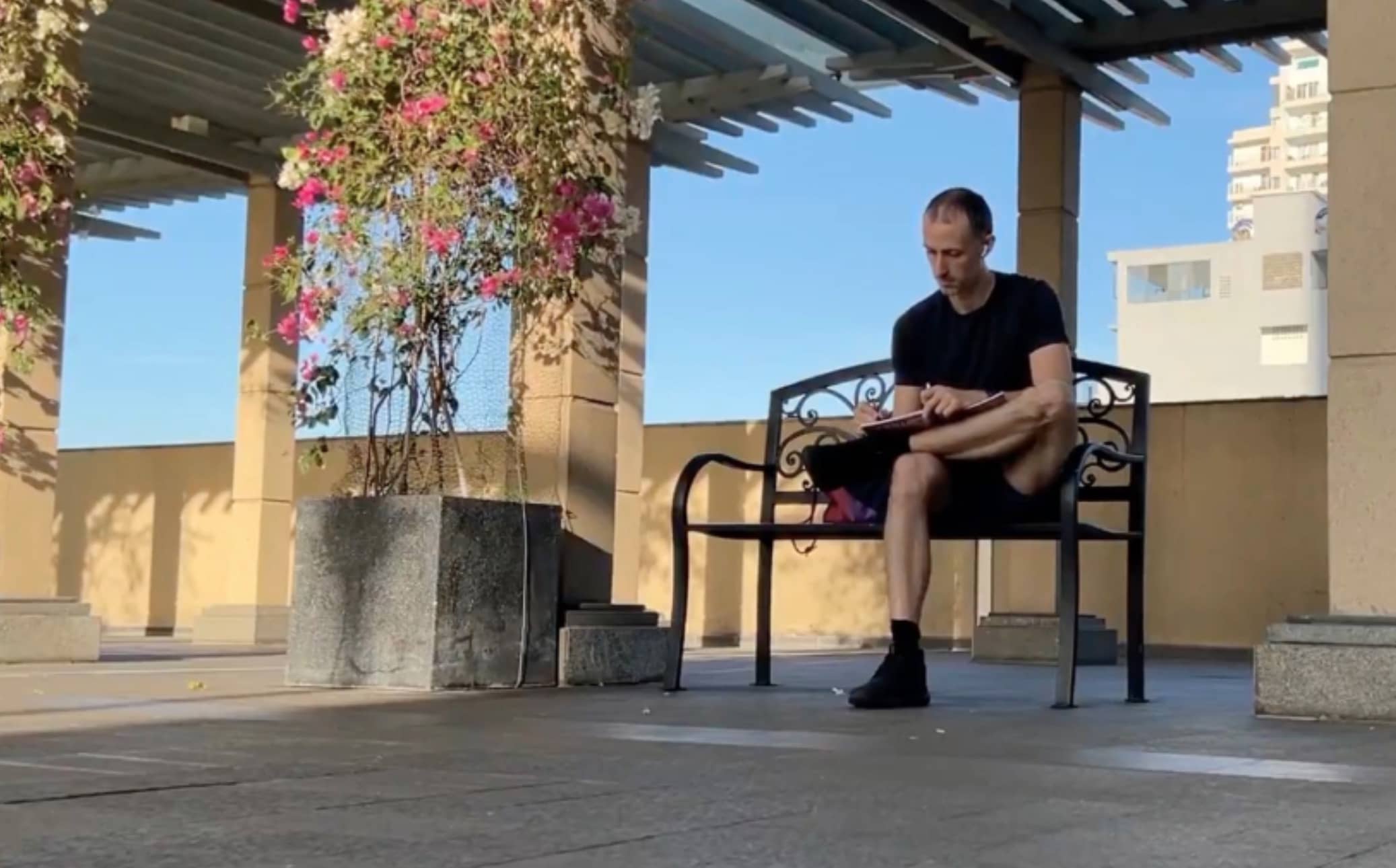 See tweet storm here, linkedin post.
Our challenge, inspired by @hubermanlab.
A group of 6 friends went for it. Each picked 6 Habits.
We based our challenge on this video:
Every habit at least once every 2 days.
Every day at least 4 habits out of 6
no punishment if you fail a day
If you miss tracking for 2 consecutive days you are out of the challenge
8 people started, 2 stopped tracking. We checked in via spreadsheet + whatsapp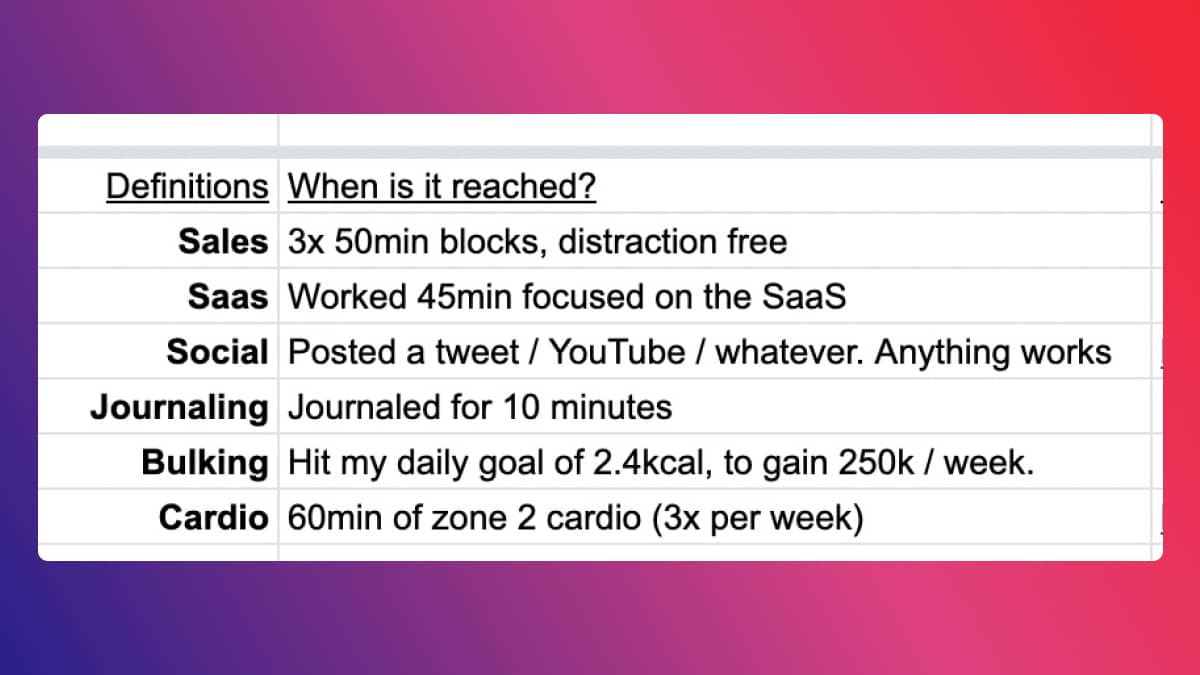 did 11 sessions of cardio (will stick to it)
Prioritized sales for @Pairingdev – which was my primary goal
Started Journaling every day
Gained 3kg 😮, gym 10 sessions
How we tracked it: we used a spreadsheet with a specific formula in there. The formula represented what Huberman said in his podcast: a day is reached/green if you never miss a habit on two consecutive days, and every day you complete at least 3 of your set habits.
-> Get the sample spreadsheet here
The main idea is that you do each habit at least once every 2 days. That makes sense considering you might not want to lift every day (unless you are @growthkarl)
#journaling is really beneficial to stay focused. I set a 10 minute timer and start writing down my goals for this quarter.
Goal-based journaling in the fun, for 10 minutes
After that, random brainstorming on how to reach those goals. That's it.
Another insight: Cardio is quite nice. I didn't expect that, especially as I never used a stationary bike before.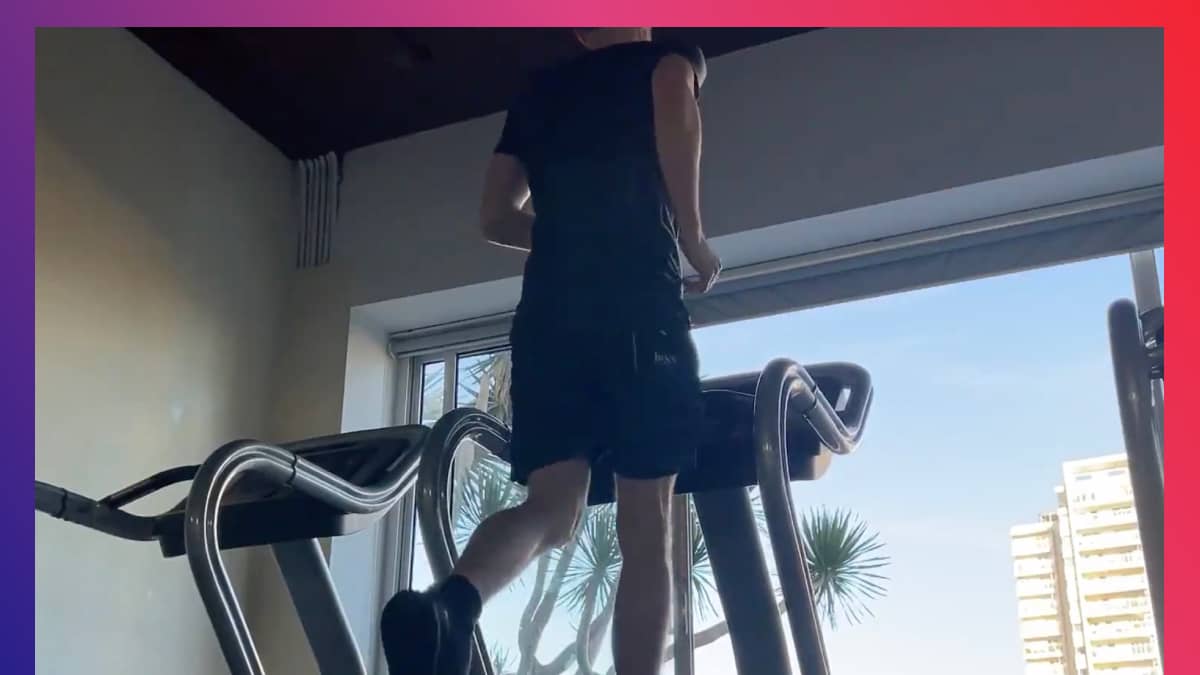 Running every other morning feels really good!
It became a nice morning routine. I took calls and meetings on it. Sometimes I just stuck to running, when I was bored.
If you want a template of this spreadsheet with the formulas, send me a DM.
Got any questions? Email me: [email protected]